Computer Guided Implant Placement - Dr. Howard Low - Periodontist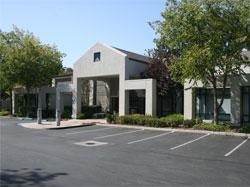 Dr. Howard Low DDS - Periodontist
5.0 based on 101 reviews

out of
5
stars
408-746-3878 View Phone
1565 Hollenbeck Ave Ste 108
Sunnyvale, CA 94087
Like
Dislike
Computer Guided Implant Placement Aug. 24, 2011, 10:22 a.m.
Traditionally implants have been placed by hand with the surgeon trying to align the implant visually. Difficulty can arise with small mouths, when nerves are in the vicinity, or where the jawbone is minimal in size. Computer guided implant placement has the advantage of combining the power of computer software along with state of the art CT scans providing a 3-D image to allow the surgeon to perform a virtual implant placement on a model of the patient's jaw before they come in for surgery.
Once the ideal position, implant type and size are determined, a precision surgical guide is made. This guide is used during implant placement to assure it is placed with the same clinical accurately that was planned on the computer. There are only a few implant surgeons who are currently using this technology. Dr. Low has been an early user of this technology.
The advantages of 3-D guided implant placement:
All planning is done outside the mouth removing any guesswork compared to traditional visual placement.
Accuracy insures optimal placement.
Decreases risks making things more predictable.
Allows for much smaller incisions for faster healing.
Facilitates better communication between surgeon and the dentist.
| | |
| --- | --- |
| Guide with ideal implant position | Implant centered in jaw |
| Implant position relative to adjacent teeth | Implant position relative to adjacent roots |
Share on Facebook
Link