oral cancer - Dr. Jonathan Penchas - Prosthodontist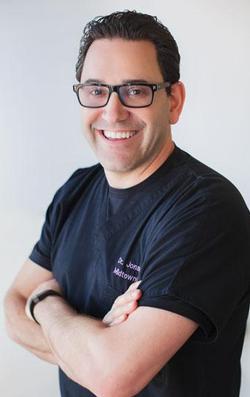 Dr. Jonathan Penchas DMD Midtown Dentistry - Prosthodontist
5.0 based on 9 reviews

out of
5
stars
(713) 807-9877 View Phone
315 Westheimer Rd
Houston, TX 77006
Like
Dislike
oral cancer Feb. 23, 2011, 1:54 a.m.
The Warning Signs of Oral Cancer
In general, early signs of oral cancer usually occur in the form of lumps, patchy areas and lesions, or breaks, in the tissues of the mouth. In many cases, these abnormalities are not painful in the early stages, making even self-diagnosis difficult.
Talk to Dr. Penchas - your Houston dentist if you experience any of these oral cancer warning signs:
Hoarseness or difficulty swallowing.
Unusual bleeding or persistent sores in the mouth that won't heal.
Lumps or growths in other nearby areas, such as the throat or neck.
If a tumor is found, surgery will generally be required to remove it. Some facial disfigurement could also result.Radiation and chemotherapy are common treatments in facial cancer. They may be in addition to surgery, or alternative treatments.
Causes Of Oral Cancer
One of the biggest culprits is tobacco and alcohol use.

Alcohol containing mouth rinse is also a risk. avoid it and use only non-alcohol containing mouth rinses.

Certain kinds of foods such as burnt and preserved meats cause several cancers.

overexposure to the sun has been linked to oral cancer
Some experts believe certain oral cancer risk factors are also hereditary.
Share on Facebook
Link