Empress Porcelain Veneers - Dr. Benjamin Fiss - Dentist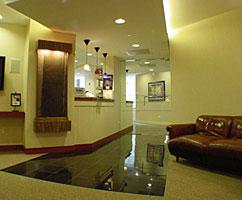 Dr. Benjamin Fiss DDS - Dentist
5.0 based on 99 reviews

out of
5
stars
312-951-5230 View Phone
919 N Michigan Ave third flr
Chicago, IL 60611
Like
Dislike
Empress Porcelain Veneers Dec. 3, 2009, 10:57 p.m.
A veneer is a thin porcelain covering placed over the facing of a tooth to enhance its color and shape. When veneers are placed on adjacent teeth, crowding and malalignment can be corrected or erased. Because
porcelain veneers
are carefully sculpted and shaped, many people feel they have gone through instant orthodontics. Porcelian Veneers have a longevity of at least ten to 15 years due to the strength of the porcelain and the extreme thinness of the cement. To achieve the best depth of color translucency and iridescence, the structure of the teeth to be veneered must be reduced both facially and in length approximately half a millimeter. Veneers should wrap around the chewing edge and go interproximally between teeth to create life-like translucency and contour. If patients are interested in bleaching or tooth whitening, this should be achieved prior to veneering, as restorations will not whiten.
Share on Facebook
Link