Read review posted by RS on April 18, 2016, 10:44 a.m. for Dr. Howard Low - Periodontist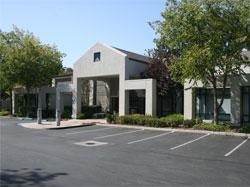 Dr. Howard Low DDS - Periodontist
5.0 based on 101 reviews

out of
5
stars
408-746-3878 View Phone
1565 Hollenbeck Ave Ste 108
Sunnyvale, CA 94087
Like
Dislike
Review
by
RS
on Stars: 5.0
2016-04-18
Link
Dr. Erik Low performed (upper) gum surgery on me in early March 2016 because my gums were so recessed and looked pretty ugly. Other people told me how painful this surgery would be and that I would have a hard time recovering because of my age. None of that happened. I had swelling from the surgery on Friday and did not go to work on Monday. My gums look "normal" now so I recommended my physician to see Dr. Erik Low for the same procedure.
About Front Desk: Front desk was helpful.
About Hygienist: Rosa was great and a joy to be around.
I know this doctor: August 2015
Agree
7
Disagree
4
Agree
7
Disagree
4