Read review posted by Smiling Patient on Nov. 2, 2016, 5:31 p.m. for Dr. Howard Low - Periodontist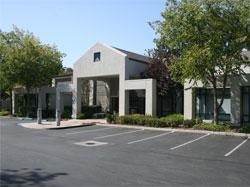 Dr. Howard Low DDS - Periodontist
5.0 based on 101 reviews

out of
5
stars
408-746-3878 View Phone
1565 Hollenbeck Ave Ste 108
Sunnyvale, CA 94087
Like
Dislike
Review
by
Smiling Patient
on Stars: 5.0
2016-11-02
Link
Amazing and exceptional health care, from the most complete patient history I have ever been asked to the best stress-free procedure experience! This is my 2nd oral surgery and Dr.Low's love of teaching and aftercare outweighs the 1st one by leaps and bounds ! Thank You for making me feel so comfortable.
About Front Desk: Julia and Lynn (correct spelling?) have been very capable and friendly. Thank you for exceptional service.
About Hygienist: Dr.Low has such a competent, patient and kind hygienist that made me feel like family and made sure I understood everything I needed for pre and post-care.
My Experience:
Duration: 45"
I know this doctor: ~3 months
Agree
6
Disagree
5
Agree
6
Disagree
5