Read review posted by Smiling Patient on April 9, 2016, 9:29 p.m. for Dr. Scott Kissel - Periodontist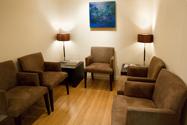 Dr. Scott Kissel DMD - Periodontist
5.0 based on 80 reviews

out of
5
stars
212-702-9088 View Phone
501 Madison Avenue Suite 2101
New York, NY 10022
Like
Dislike
Review
by
Smiling Patient
on Stars: 5.0
2016-04-09
Link
Dr. Kissel is extremely thorough, competent, careful and caring. I had a dental implant and gum graft. Each procedure was done without pain and a great deal of attention to detail. Dr. Kissel really cares and works with you to reduce anxiety and pain. He calls after the procedure to make sure you are ok and to see if you have any questions. I will always use Dr.Kissel. His two assistants, Kemba and Jennie are very efficient and knowledgeable and pleasant to work with.
About Front Desk: Excellent. Martina is a gem, always pleasant, courteous and knowledgeable.
Front desk:
Hygiene rating:
About Hygienist: Carly was very professional and thorough and interacted well with me and Dr. Kissel.
My Experience:
I know this doctor: 6 months
Agree
2
Disagree
1
Agree
2
Disagree
1