Read review posted by on July 18, 2021, 4:24 p.m. for Dr. R. Rubin Gutarts - Endodontist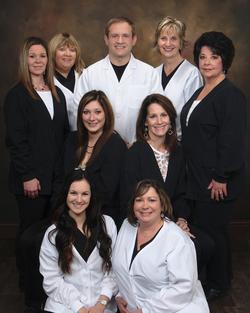 Dr. R. Rubin Gutarts DDS, MS - Endodontist
5.0 based on 27 reviews

out of
5
stars
440-842-4111 View Phone
6789 Ridge Rd #301
Parma, OH 44129
Like
Dislike
Review
by
Smiling Patient
on Stars: 5.0
2021-07-18
Link
I highly highly recommend this dentist! He is awesome at what he does and is gentle. I have been to see him on 3 different occasions and each and every visits has been a easy great experience! I would recommend him to anyone that is looking for a root canal specialist. This dentist and his staff have been nothing but nice, professional and wonderful to work with when it comes to me having to get root canals. You will be happy that you chose him and his staff to take care of your dental needs!
About Front Desk: Professional and Nice.
Front desk:
I know this doctor: I have seen him on 3-4 different visits.
Agree
0
Disagree
0
Agree
0
Disagree
0