Read review posted by Warren on Jan. 29, 2016, 12:02 p.m. for Dr. Rohinton Patel - Dentist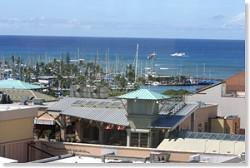 Dr. Rohinton Patel D.M.D. Hawaii Pacific Dental Group, Inc. - Dentist
5.0 based on 115 reviews

out of
5
stars
(808) 955-0008 View Phone
6700 Kalanianaole Highway, Suite 216
Honolulu, HI 96825
Like
Dislike
Review
by
Warren
on Stars: 5.0
2016-01-29
Link
Extremely caring! Excellent work and very personable. He's a real artist in what he does.
About Front Desk: Just love her not only is she very pretty, she stay on top of things and is always able answer questions. Processes insurance forms very efficiently.
About Hygienist: The best I ever. Took time to explain the importance of taking care of your teeth and gums.
My Experience:
Duration: within 2 weeks
I know this doctor: 2 years
Agree
2
Disagree
0
Agree
2
Disagree
0