Read review posted by C Grogg on May 12, 2018, 9:48 p.m. for Dr. Benjamin Fiss - Dentist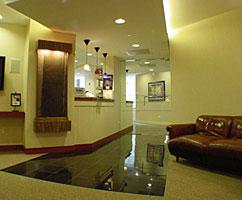 Dr. Benjamin Fiss DDS - Dentist
5.0 based on 102 reviews

out of
5
stars
312-951-5230 View Phone
919 N Michigan Ave third flr
Chicago, IL 60611
Like
Dislike
Review
by
C Grogg
on Stars: 5.0
2018-05-12
Link
Dr. Fiss is the best in his field. I've had, filings, veneers, crowns and great checkups over the past 25 years. I would recommend Dr. Fiss to anyone who wants an amazing smile. I've had other dentists but no one comes remotely close to the care and quality of work that Dr Fiss brings to his patients. This level of quality emanates from him to all of his staff. His hygienists are on top of their game – they are thorough, meticulous, smart and friendly.(I'm talking to you Shelley!). You are greeted and sent on your way, until the next appointment, by the friendliest of staff, Suzanne and Jodi. Dr. Fiss is the dentist truly puts his patients first. And that puts him first in my book. Don't take my word for it. Give Dr. Fiss a visit, your smile will thank you for it. ​
About Front Desk: None better. Suzanne and Jodi are top-notch and I don't think there are two people that can match the professionalism and friendliness of these two.
Front desk:
Hygiene rating:
About Hygienist: Shelley is the best (along with all the hygienists working for Dr. Fiss) She is thorough, meticulous, friendly and great at her job.
Hygiene time: 50 minutes
I know this doctor: 25 years
Agree
1
Disagree
0
Agree
1
Disagree
0