Read review posted by Lauren2013 on Aug. 12, 2013, 9:03 a.m. for Dr. Ana Benedetti - Orthodontist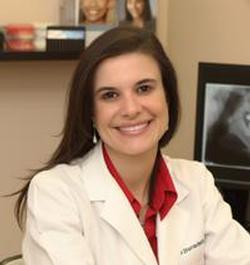 Dr. Ana Benedetti DMD, MSD Benedetti Orthodontics - Orthodontist
5.0 based on 18 reviews

out of
5
stars
954-771-0902 View Phone
2626 E. Commercial Blvd.
Fort Lauderdale, FL 33308
Like
Dislike
Review
by
Lauren2013
on Stars: 5.0
2013-08-12
Link
I absolutely LOVE, LOVE, LOVE Dr. Benedetti and her amazing staff. They are so caring and extremely wonderful. I drive down from Boynton Beach to Ft. Lauderdale because of this. Whenever I have any questions or concerns, they have been there for me. I highly recommend this office!
About Front Desk: Wonderful and amazing, couldn't ask for a better team!
Front desk:
I know this doctor: 2 years
Agree
2
Disagree
0
Agree
2
Disagree
0