Read review posted by trooks on Oct. 16, 2013, 8:56 a.m. for Dr. Troy Gombert - Dentist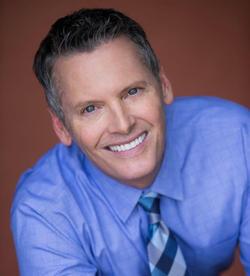 Dr. Troy Gombert DDS - Dentist
5.0 based on 91 reviews

out of
5
stars
480-899-4308 View Phone
3800 West Ray Road Ste 2
Chandler, AZ 85226
Like
Dislike
Review
by
trooks
on Stars: 5.0
2013-10-16
Link
Like many of us I've had my share of dentists and am pleased to say Dr. Troy Gombert & Parkside Dental Health is one of the best! From the moment you walk into the office, you are warmly greeted, made to feel at ease, and are treated like you are now part of their family. Dr. Gombert has a great, soft touch and conveys a genuine concern for your well-being. He spends an above average amount of time examining your teeth, and then clearly annunciating a thoughtful plan of action that provides the best care – but does not break the bank! A true professional! The office and facilities are all top notch with soothing music and serene scenes playing on large TVs in front of the dental chairs. And on your way out you can grab a coffee, water and a cookie! Highly, highly recommended!
About Front Desk: Before any work is performed, the very personable Treatment Plan Coordinator, Lori drops by to discuss any charges not covered by insurance – alleviating any anxieties over, "what is this going to cost me?" So when you are ready to leave and pay the bill, there are no surprises!
Front desk:
Hygiene rating:
About Hygienist: My hygienist Gina, was one of the best I've ever had. Trust me – when she is done your teeth are super clean! Yet she too has a gentle touch and excellent "chair side manner"!
Hygiene time: 30
Agree
4
Disagree
4
Agree
4
Disagree
4