Read review posted by Bob Wiede on Nov. 10, 2018, 11:29 p.m. for Dr. Hanah Pham - Dentist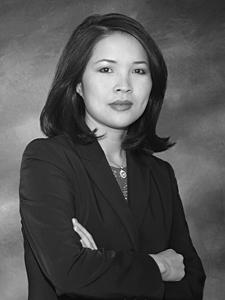 Dr. Hanah Pham DDS - Dentist
5.0 based on 215 reviews

out of
5
stars
(703) 860-4148 View Phone
12359 Sunrise Valley Dr Ste 330
Reston, VA 20191
Like
Dislike
Review
by
Bob Wiede
on Stars: 5.0
2018-11-10
Link
My daughter looked for Dr. Hanah Pham for me. I was at her first office when she was younger and I could not find her. After 5 years, I found her. I could not find a dentist that I could connect and trust. Dr. Hanah Pham is genuine and very gentle. I was amazed at how she has decorated her own office and how skilled she is. Now Dr. Hanah has been my dentist for 1 year when she worked for a group of dentist, then stopped and now for the last 7 years at her own office. I did not let any dentist work on me . I waited for Dr. Pham to do all the major work. She did implant surgeries , cosmetic work in my mouth. I did all my major work with sedation , sometimes IV sedation (deep deep sedation) or sometimes oral sedation. I am very happy with the work. Money well spent and worth all the wait. Dr. Pham will not make false promises she will tell you what she sees and options. She also helped me budget and prioritized. I trust her completely.
About Front Desk: They always helped me and look after my best interests. Action speaks louder than words for total of 8 years.
Front desk:
Hygiene rating:
About Hygienist: Dr. pham spent alot of time with her patient including me.
I know this doctor: BobW
Agree
2
Disagree
0
Agree
2
Disagree
0