Read Reviews for Dr. Aparna Subramanian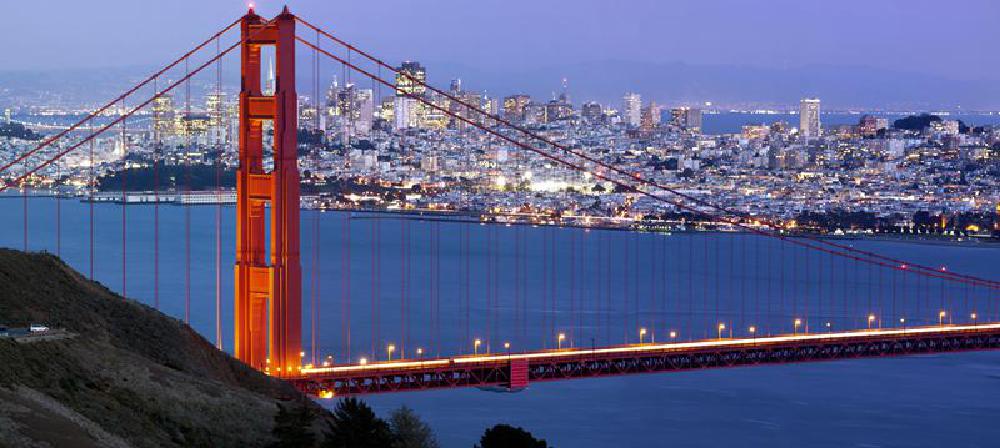 Review 1
by
Rito
on Stars: 5.0
2012-08-27
Link
I had my front tooth crowned after an implant was done. Very thorough and concerned with getting the perfect color match and attentive to every detail. Great chair side manner! She didn't rush and I feel it was a great success! I would highly recommend her to others.
About Hygienist: thorough, gentle and very friendly
Agree
1
Disagree
3
Agree
1
Disagree
3
Review 2
by
tencvd
on Stars: 4.0
2012-02-05
Link
If you are paying cash, Dr. Subramanian is very expensive compared to other dentists in the same area and in the same building. I would recommend looking around -- there are more experienced dentists who charge less. However, she is very good at making you comfortable and does a good job numbing you up.
Agree
2
Disagree
2
Agree
2
Disagree
2
Review 3
by
Joan
on Stars: 5.0
2012-01-09
Link
Nice office, Nice dentist, nice hygenist! All answered my questions very patiently and throughly.
I know this doctor: N/A
Agree
1
Disagree
0
Agree
1
Disagree
0
Review 4
by
blm26
on Stars: 5.0
2011-09-07
Link
In the age of box-chain tooth whitening services, coming to Dr Aparna's office was a refreshing, unique and wonderful experience. She was sensitive and kind in her approach to my questionable dental hygeine, and even mananged to give me a tooth cleaning to improve the effects of the whitening procedure, taking care of both the health and beauty of my teeth. Her office not only features breathtaking views of the bay fron the 25th floor, but she does everything possible to make her patients comfortable, from offering de-sensitizing gel for the teeth to providing netflicks for her patients to watch during their procedures. A lovely and knowledgeable physician, I will be visiting her again.
About Hygienist: Lovely assistants, kind, helpful, and cheerful. Gold star.
I know this doctor: first visit
Agree
0
Disagree
0
Agree
0
Disagree
0
Review 5
by
Marisa
on Stars: 5.0
2011-08-24
Link
Great experience. Whitening was successful. Easy and pain free,
Agree
0
Disagree
0
Agree
0
Disagree
0
Review 6
by
Shafeen
on Stars: 5.0
2011-08-15
Link
I had an in-office teeth whitening treatment. The office is well lit, clean and very organized. All the staff from the front end of the office to the back end of the office which included Dr. Subramaniam were extremely polite and welcoming. They were kind and courteous at all times and they serve the true definition of what great customer service should be like. The whitening process was thorough and very successful and I am very happy with the results. Thank you Dr. Subramaniam and team!!! Sincerely, Shafeen Saheed
I know this doctor: 1 day
Agree
1
Disagree
1
Agree
1
Disagree
1
Review 7
by
patty
on Stars: 5.0
2011-08-10
Link
I had a teeth whitening procedure. Quick form to fill out upon arrival. Wait time was not long at all. Staff was helpful and courteous. Office was clean and had great quality equipment. They recommended two 15 minute intervals for me based on my sensitivity and it worked out well for me. Staff did all they could to keep my teeth from becoming too sensitive. After procedure was done they gave me instruction on "do's" and "dont's" and how to keep up with further results. Overall great experience.
Agree
0
Disagree
0
Agree
0
Disagree
0
Review 8
by
sdunn
on Stars: 5.0
2010-03-13
Link
I met Dr. Subramanian about 3 years ago completely by chance. I truly believe I was fated to end up in her chair as I had always had a very bad history with past dentists. I had missing teeth that were removed in my youth because of overcrowding. For twenty years, I explored options for replacements including partials and bridges...been in braces twice and wore retainers with built in temporaries. Dr. Subramanian corrected some of my previous assumptions on implants and we took a journey together to correct a couple of very visible and embarrassing spaces. Dr. Subramanian is very gentle, detail oriented (a perfectionist), and knowledgeable prosthodontist who gave me a beautiful smile after I underwent implant surgery. No one can tell which teeth they see behind the smile were created in a lab. After 20 years, I have finally been liberated of all daytime retainers and temporary fixtures and I highly recommend the work she does for complex dental work.
I know this doctor: 3+
Agree
1
Disagree
0
Agree
1
Disagree
0
Review 9
by
Twirlingred
on Stars: 5.0
2009-03-07
Link
Dr. Subramanian is the best dentist I've had -- and I've had a lot of dentists (I grew up in Maine, went to school in Massachusetts and Chicago, and worked in Atlanta and New York before moving here). Pain free work (and my teeth need a lot of work), excellent results, calm and lovely manners -- the superlatives actually apply to her. And she efficiently handles billing and insurance issues, too; after the first visit I stopped double checking her work.
About Hygienist: Good hygienists too!
I know this doctor: 2 years
Agree
0
Disagree
1
Agree
0
Disagree
1
Review 10
by
Ashton
on Stars: 5.0
2008-10-17
Link
Dr. Subramanian was my dentist at the Oracle dental facility for 3+ years. Until now, never in my life did I have a dentist I LOOKED FORWARD to seeing! :o) While consummately professional, she is also extremely kind and caring. She is approachable whenever I have specific questions, and takes care to explain her points in detail. Past dentists I've worked with were often patronizing or in an obvious rush to move through the patient roster in an assembly-line process. This was never the case with Dr. Subramanian. Dr. Subramanian consistently impressed me with her holistic concern for my overall health, as opposed to just the Teeth. Her dental exam included both a detail check of the gums, and even the lymphnodes (to ensure that swelling doesn't indicate an infection). Each step of this process, she carefully describes what she is checking for, and provides preventative tips on how to care for my oral health. Thank you Dr. Subramanian!
I know this doctor: 3+ years
Agree
0
Disagree
2
Agree
0
Disagree
2
Please login or sign up to read more reviews
for Dr. Aparna Subramanian