Who's Best Dentist in Honolulu HI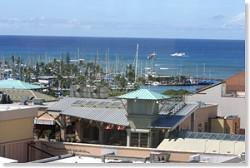 Dr. Rohinton Patel D.M.D. - Dentist
115 reviews

Honolulu, HI (808) 955-0008 Call
"I'm a huge fan of Dr. Patel because of his outstanding chair-side manner and total assurance that every procedure will be pain free. I've had several crowns replaced as well as new crowns and the best part is that it's all completed in one visit. Dr. Patel keeps current with state-of-art techniques and invests in latest technology, which is for ..."

Dr. Wynn Okuda DMD - Oral Surgeon
6 reviews

Honolulu, HI (808) 734-1099 Call
"I can't stop smiling. How grateful I am that I can cite my experience with Dr. Okuda and he's staff among my blessings! From my very first visit to the office, I was made to feel welcome and comfortable both by the friendly competence of the staff and the pleasant environment of the spa- like whit all the luxury of ..."