Read review posted by elena on Aug. 15, 2015, 8 p.m. for Dr. Edward Gottesman - Periodontist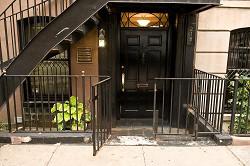 Dr. Edward Gottesman DDS Perio NYC - Periodontist
5.0 based on 115 reviews

out of
5
stars
(212) 756-8890 View Phone
218 East 61st Street
New York, NY 10065
Like
Dislike
Review
by
elena
on Stars: 5.0
2015-08-15
Link
I am so pleased and thankful to have been under the care of Dr. Gottesman! I had five teeth extracted, four of them being wisdom teeth, in one visit! Mind you two of my wisdom teeth were impacted and required oral surgery. Needless to say i was a bit nervous... From the the moment you walk in you are greeted with a genuine warm smile by Nilda which makes you feel truly at home. Within minutes of walking in they were ready for me. I was expecting a bit of a wait and was pleasantly surprised. Tara explained the procedure and made me feel completely at ease. Dr. Gottesman and both of his assistants work really well together and before I knew it, the procedure was done. It was a hassle free and painless experience. During the recovery period i was expecting to be in pain but I felt absolutely nothing. Everyone was shocked at my quick recovery after such a major surgery! I can't express how thankful I am to have found Dr. Gottesman. I will continue to use them for all my dental needs. The whole team at Perio NYC deserves more than 4 Stars! I highly recommend them!
About Front Desk: The front desk staff is amazing, they made me feel completely at ease. They were very knowledgeable about the procedures and even helped with my insurance coverage. Nilda called me the very next day to make sure i was feeling well which was appreciated greatly .Overall a great experience!
About Hygienist: All three Hygienists are amazing!
Hygiene time: 45
My Experience:
Duration: 1 hour
I know this doctor: 1 year
Agree
1
Disagree
0
Agree
1
Disagree
0