Read review posted by Peggy on Jan. 27, 2016, 10:49 a.m. for Dr. Edward Gottesman - Periodontist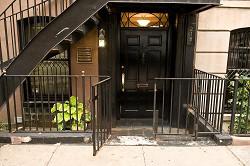 Dr. Edward Gottesman DDS Perio NYC - Periodontist
5.0 based on 115 reviews

out of
5
stars
(212) 756-8890 View Phone
218 East 61st Street
New York, NY 10065
Like
Dislike
Review
by
Peggy
on Stars: 5.0
2016-01-27
Link
Dr. Gottesman was wonderful. Even though I received my periodontal work through a donated dental program, Dr. Gottesman and his staff treated me will great compassion. I am elderly with health issues and the skilled care meant a lot to me. Margaret O'Reilly-Korte.
About Front Desk: Excellent five star staff.
About Hygienist: Five star hygienist did my deep cleaning.
My Experience:
Duration: one hour.
I know this doctor: one month.
Agree
0
Disagree
0
Agree
0
Disagree
0