Read review posted by ec on May 30, 2013, 7:43 p.m. for Dr. Israel Puterman - Periodontist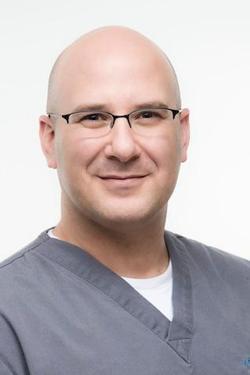 Dr. Israel Puterman DMD MSD - Periodontist
5.0 based on 20 reviews

out of
5
stars
301-652-0939 View Phone
5454 Wisconsin Ave Suite 1550
Chevy Chase, MD 20815
Like
Dislike
Review
by
ec
on Stars: 5.0
2013-05-30
Link
I am pleased to add high marks for the quality of periodontal treatment provided by Dr. Puterman and his staff. I was referred by my daughter who had also received his care and knowing of her satisfaction and high standards, decided to seek his consultation and eventually, gum grafting treatment. I had been advised by another dentist that I had severe gum pockets--a surprise as I receive regular dental care and no one else had indicated such a need. Dr. Puterman reassured me that the former diagnosis by my 'new' dentist was in error. He agreed that one tooth where the gum was receded could use a grafting procedure. This was performed with great care for my comfort, and much monitoring. Calls were answered on the weekend when I needed clarification as to a temporary bandage displacement and reassurance that all was well at a quickly arranged appointment. The results are quite remarkable--an excellent gum grafting that integrates at the site of the recession beautifully. He also referred me to another dentist for follow up regular care and exploration of a crown replacement, as my recent experiences with two other dentists had been unsatisfactory (a first after many decades of great care in DC and CA).
About Front Desk: Front desk staff are extremely friendly and accommodating. They are thorough and the office is geared toward client comfort, care and satisfaction. Instructions are provided in writing as to care and recovery from surgery and questions are welcomed.
About Hygienist: None done yet.
I know this doctor: 6 months
Agree
0
Disagree
0
Agree
0
Disagree
0