Read review posted by Smiling Patient on Jan. 6, 2016, 11:53 a.m. for Dr. Israel Puterman - Periodontist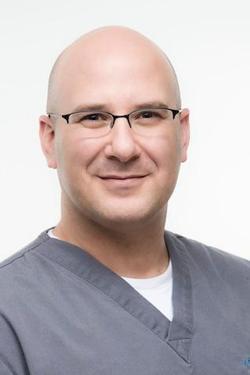 Dr. Israel Puterman DMD MSD - Periodontist
5.0 based on 20 reviews

out of
5
stars
301-652-0939 View Phone
5454 Wisconsin Ave Suite 1550
Chevy Chase, MD 20815
Like
Dislike
Review
by
Smiling Patient
on Stars: 5.0
2016-01-06
Link
can a person "enjoy" gum surgery? maybe not, but having this otherwise dreaded procedure at dr, Puterman was actually relaxing, comfortable, expert, and even entertaining. his personality and humor is like that of your best college professor. he is aware and careful in avoiding pain for the patient. and his patience is extraordinary. although he has many patients, he is never in a rush and makes you feel like you are the most important focus of his day. as far as I'm concerned, he is the only periodontist in Chevy chase and Montgomery county! (this site does not accept initial caps, so I want to clarify that I mean "only" !
About Front Desk: as with everything else in this office (including perfect decor), a five star establishment!
Front desk:
Hygiene rating:
About Hygienist: the hygienist and assistant are equally great. I'm not surprised that his standards for all his employees are as high as for himself.
My Experience:
Duration: One hour
I know this doctor: 2 years
Agree
0
Disagree
0
Agree
0
Disagree
0