Read review posted by rovermyer on Feb. 10, 2016, 9:44 a.m. for Dr. Timothy Kelly - Dentist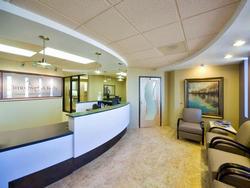 Dr. Timothy Kelly DMD, PA - Dentist
5.0 based on 168 reviews

out of
5
stars
505-256-1770 View Phone
1441 Carlisle Blvd Ne Ste D
Albuquerque, NM 87110
Like
Dislike
Review
by
rovermyer
on Stars: 5.0
2016-02-10
Link
Dr. Kelly is very knowledgeable and really cares about helping his patients. He is treating me for TMJ problems and is very optimistic that this is going to work. I would definitely recommend Dr. Kelly.
About Front Desk: Lori is very helpful and pleasant.
About Hygienist: Melissa is wonderful. I have never had a painful cleaning. She always has a smile for me.
My Experience:
I know this doctor: 1 month
Agree
0
Disagree
0
Agree
0
Disagree
0