Read review posted by kahits on Jan. 25, 2017, 3:14 p.m. for Dr. Timothy Kelly - Dentist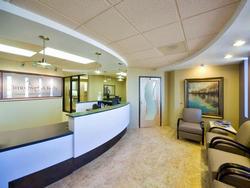 Dr. Timothy Kelly DMD, PA - Dentist
5.0 based on 168 reviews

out of
5
stars
505-256-1770 View Phone
1441 Carlisle Blvd Ne Ste D
Albuquerque, NM 87110
Like
Dislike
Review
by
kahits
on Stars: 5.0
2017-01-25
Link
Today was my first ever opportunity to have a loose gold onlay, from another dentist some 25-30 years ago replaced by a porcelain CAD/CAM Crown. The previous crown were done the conventional way, but for the past few years Dr. Kelly has been providing in house, complete crown replacements using his own milling technology. The crown was more accurately designed, because it was with a 3D scan, rather then physical impressions. The gold onlay had come out last night and Dr. Kelly got me in at 9am this morning. I was done before 12 Noon, but it was really more like a 2 1/2 hour process. I could not be more amazed when compared to what was offered the last time I needed a crown. I highly recommend Dr. Kelly for all your dental needs. He serves my family of 4 and my adult kids have yet to have a single cavity.
About Front Desk: Lori is a jewel. She treats all of us like family.
Front desk:
Hygiene rating:
About Hygienist: The hygienist is wonderful as well. Super fast and always cheerful.
My Experience:
Duration: 3 hours
I know this doctor: I have been a patient of Dr. Kelly's since 2003.
Agree
0
Disagree
0
Agree
0
Disagree
0