Read review posted by Stan on Feb. 14, 2017, 9:48 a.m. for Dr. Timothy Kelly - Dentist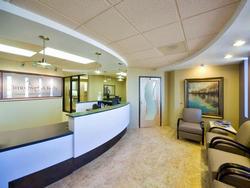 Dr. Timothy Kelly DMD, PA - Dentist
5.0 based on 168 reviews

out of
5
stars
505-256-1770 View Phone
1441 Carlisle Blvd Ne Ste D
Albuquerque, NM 87110
Like
Dislike
Review
by
Stan
on Stars: 5.0
2017-02-14
Link
Very knowledgeable. I first went to him because I was having some problems with caps on my front teeth. A couple of other dentists could not fix. He had no problem fixing. Have been a happy customer ever since. My whole family sees him.
About Front Desk: Very helpful and friendly.
About Hygienist: Does a great cleaning and never ever hurts!!
Hygiene time: 60
I know this doctor: 20 years
Agree
0
Disagree
0
Agree
0
Disagree
0