Read review posted by Smiling Patient on July 30, 2015, 1:54 p.m. for Dr. Michael Rogers - Dentist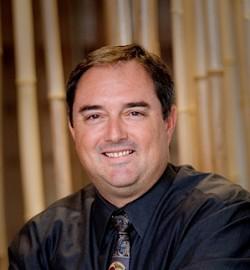 Dr. Michael Rogers DDS Fairlington Dental - Dentist
5.0 based on 262 reviews

out of
5
stars
(703) 671-1001 View Phone
4850 31st St S Ste A
Arlington, VA 22206
Like
Dislike
Review
by
Smiling Patient
on Stars: 5.0
2015-07-30
Link
Dr.Rogers has replaced a silver (mercury) filling with a ceramic restoration on a back molar and created a bite guard for me. I have had several cleanings, as well. All procedures have been successful and painless. I feel that Dr. Rogers does not recommend any unnecessary procedures. Dr. Rogers and his staff are kind and knowledgeable. The office is very clean but not institutional. The office environment is calm and pleasant. I would definitely recommend Dr.Rogers to others.
About Front Desk: The front staff is very friendly, helpful, and patient. Before each appointment, they call and send reminder e-mails. My observation is that they treat all of their patients very well and that their patients seem happy to be there .
About Hygienist: All of the hygienists are very professional, gentle, and friendly. They seem sincerely interested in the health of my teeth and gums.
My Experience:
Duration: 1 hour
I know this doctor: 2 1/2 years,
Agree
0
Disagree
0
Agree
0
Disagree
0