Read review posted by Steelers Fan on June 9, 2016, 6:29 p.m. for Dr. Rohinton Patel - Dentist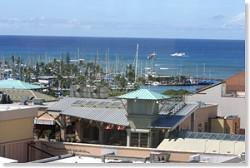 Dr. Rohinton Patel D.M.D. Hawaii Pacific Dental Group, Inc. - Dentist
5.0 based on 115 reviews

out of
5
stars
(808) 955-0008 View Phone
6700 Kalanianaole Highway, Suite 216
Honolulu, HI 96825
Like
Dislike
Review
by
Steelers Fan
on Stars: 5.0
2016-06-09
Link
I'm a huge fan of Dr. Patel because of his outstanding chair-side manner and total assurance that every procedure will be pain free. I've had several crowns replaced as well as new crowns and the best part is that it's all completed in one visit. Dr. Patel keeps current with state-of-art techniques and invests in latest technology, which is for the benefit of his patients. He explains every step as he proceeds so you don't wonder, what's happening. Finally, he makes sure anesthetics have taken affect BEFORE he begins any pain-inducing tasks. He asks multiple times: Are you OK? He really cares that you are comfortable and pain-free. Thank you Dr. Patel!
About Front Desk: Abigail rocks, even though I'm always complaining how much treatments can cost; it's worth every penny! My dental health is priceless! Just once, I wish I could buy one service and get one free though!!
About Hygienist: All of the dental hygienists working with Dr. Patel are top-notch and very skilled. The follow his example of great chair-side service.
Hygiene time: 30
My Experience:
Duration: 2 hours
I know this doctor: 5 years
Agree
1
Disagree
0
Agree
1
Disagree
0