Read review posted by Reem on May 21, 2015, 9:40 a.m. for Dr. Medhat Ghannam - Dentist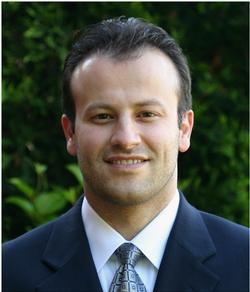 Dr. Medhat Ghannam DDS, FICOI Artisan Dental of Burke - Dentist
5.0 based on 56 reviews

out of
5
stars
703-455-7770 View Phone
9241 Old Keene Mill Rd
Burke, VA 22015
Like
Dislike
Review
by
Reem
on Stars: 5.0
2015-05-21
Link
Dr. Ghannam had to change bad crowns that were put on from a previous dentist. He basically saved my teeth from extraction due to his meticulous manner. He's very gentle and explains everything before doing it His bedside manner is beyond recognition, he takes the time to explain and walk you through everything. He's extremely patient and very professional. Most doctors just rush thru the procedure without explanation or are so quick to get you in and out. He's very compassionate and dedicated to his patients and work! Best dentist I've been to!!!
About Front Desk: Naveen is GREAT! After all, your first impression of the office is with the front desk staff. Nothing short of personable and friendly. Naveen is extremely helpful when it comes to asking billing questions, etc…She goes beyond her duties to help the patients with their needs.
Front desk:
Hygiene rating:
About Hygienist: The hygienists Sunita and Misty are extremely friendly and personable. You feel comfort as soon as you sit in the chair.
I know this doctor: 10 years
Agree
1
Disagree
0
Agree
1
Disagree
0