Read review posted by C. Lang on Sept. 9, 2015, 10:39 a.m. for Dr. Joshua Wyte - Dentist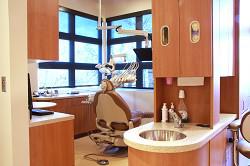 Dr. Joshua Wyte DR Wyte Smiles - Dentist
5.0 based on 72 reviews

out of
5
stars
303-753-9916 View Phone
2131 S Grape St
Denver, CO 80222
Like
Dislike
Review
by
C. Lang
on Stars: 5.0
2015-09-09
Link
Dr Wyte has treated me and my family for over 7 years when he took over the practice from my prior dentist. I liked Dr Wyte's personality and approach to things and he is always honest, upfront and will recommend you to others if needed. He is helpful with insurance and has amazing manners in the office and outside of the office. I would recommend anyone to his office.
About Front Desk: And the ladies at the front desk are always smiling, helpful, friendly and go above and beyond for you. I always feel like they are focused on me when helping me and not that I am being an issue for them. Again - top notch service and office support.
About Hygienist: LOVE MY HYGIENIST - Betty has been cleaning my teeth and my daughters teeth since she was about 6 yrs old. Trust them because they are gentle, understanding, calming and friendly.
Hygiene time: 45
I know this doctor: over 7 years
Agree
2
Disagree
0
Agree
2
Disagree
0