Read review posted by Danette on Sept. 9, 2015, 1:23 p.m. for Dr. Joshua Wyte - Dentist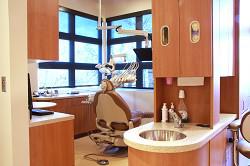 Dr. Joshua Wyte DR Wyte Smiles - Dentist
5.0 based on 72 reviews

out of
5
stars
303-753-9916 View Phone
2131 S Grape St
Denver, CO 80222
Like
Dislike
Review
by
Danette
on Stars: 5.0
2015-09-09
Link
Dr. Wyte is a wonderful dentist. He works so fast. I never fear going to see the dentist. He has done many procedures and I am always pleased with my experience. He doesn't push me into procedures or costly treatments unless I really need it. I trust his and his staff's expertise. I never doubt he has my best interest at heart. He has a confident, calm manner about him. I am so blessed that I found this office. Dr. Wyte's Dental Assistant Linda is also extremely knowledgeable and very good. I recommend Dr. Wyte to friends and family.
About Front Desk: The front desk staff are FABULOUS!! Wendy and Marla take very good care of me...and sometimes that can be a challenge. They are both very helpful, warm, funny and smart. I just love the entire staff at this office.
About Hygienist: In the past 3 years I have only had 2 different Hygienists. They are careful to continually schedule the same Hygienist. I love this! My cleanings and exams are thorough and have been very beneficial for my dental health.
My Experience:
Duration: 20 minutes
I know this doctor: 3 years
Agree
1
Disagree
0
Agree
1
Disagree
0