Read review posted by Sean R. on Jan. 11, 2016, 11:26 a.m. for Dr. Joshua Wyte - Dentist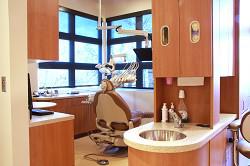 Dr. Joshua Wyte DR Wyte Smiles - Dentist
5.0 based on 72 reviews

out of
5
stars
303-753-9916 View Phone
2131 S Grape St
Denver, CO 80222
Like
Dislike
Review
by
Sean R.
on Stars: 5.0
2016-01-11
Link
Dr. Wyte is very professional, friendly, and he gets the job done. Dr. Wyte is honest about what work needs to be done on my teeth and I feel like the team there is forthcoming about all costs. Dr. Wyte is knowledgeable, experienced, and I can trust him.
About Front Desk: The front desk Wendy is awesome. She is very friendly, professional, and willing to work with scheduling issues.
Hygiene rating:
About Hygienist: The hygienist is very thorough, they take their time to clean your teeth; its not hurried.
Hygiene time: 40
My Experience:
Duration: 1 hour
I know this doctor: 1 year
Agree
1
Disagree
0
Agree
1
Disagree
0