Read review posted by Smiling Patient on April 4, 2016, 9:52 a.m. for Dr. Joshua Wyte - Dentist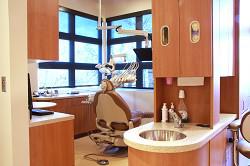 Dr. Joshua Wyte DR Wyte Smiles - Dentist
5.0 based on 72 reviews

out of
5
stars
303-753-9916 View Phone
2131 S Grape St
Denver, CO 80222
Like
Dislike
Review
by
Smiling Patient
on Stars: 5.0
2016-04-04
Link
I had not been to the dentist for close to eight years, so I was a little nervous about it my visit. the staff was very friendly and gave me several opinions on the work I need done. my cleaning and x-rays went great.
About Front Desk: couldn't ask for better service, Wendy handled everything and answered all my questions. To
Front desk:
Hygiene rating:
About Hygienist: the hygienist did a great job on my cleaning, also really cares about her patients and quality of work.
Hygiene time: 60
My Experience:
Duration: 1hr
I know this doctor: 1 month
Agree
1
Disagree
0
Agree
1
Disagree
0