Read review posted by Julia on Oct. 24, 2016, 11:47 a.m. for Dr. Joshua Wyte - Dentist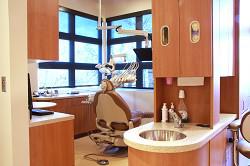 Dr. Joshua Wyte DR Wyte Smiles - Dentist
5.0 based on 72 reviews

out of
5
stars
303-753-9916 View Phone
2131 S Grape St
Denver, CO 80222
Like
Dislike
Review
by
Julia
on Stars: 5.0
2016-10-24
Link
Dr. Wyte is very professional as well as his team of professionals. I have been a patient since 2011. He has referred me to other professionals in which I am very pleased with their dental services as well.
About Front Desk: Wendy is the best!
About Hygienist: Five stars for the hygienists!
I know this doctor: Five years
Agree
0
Disagree
0
Agree
0
Disagree
0