Who's Best Dentist in San Diego CA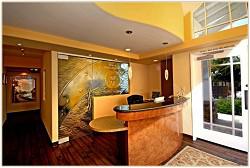 Dr. Al Fallah DDS - Dentist
14 reviews

Carlsbad, CA 760-730-1600 Call
"With my first visit to Dr. Fallah's office I knew I had found my dental home. Dr. Fallah's sincere interest and knowledgeable evaluation of my dental needs were reassuring. After my initial visit Dr Fallah called to see how I was. Dr. Fallah exemplifies compassion with excellent care. I am grateful to have found a forever dentist - Dr. Fallah!!!."

Dr. Timothy Smith DDS - Oral Surgeon
9 reviews

San Diego, CA 619-298-2202 Call
"An extremely positive experience. I had a large upper right tooth extracted and I was dreading it. What an unexpected surprise I had because of the very caring and professional approach by Dr. Smith and his staff. I especially appreciated the clear communication that I had with Dr. Smith as well as his pleasant and knowledgeable manner. He deserves an ..."